Chimney Services in Pflugerville
A chimney that's not in good condition can be troublesome, and a troublesome chimney can cost you money, damage your home, and, at worst, lead to illness and death.
About Company
Chimney Inspections, Sweeping and Cleaning
Air Duct Star is located in Pflugerville. We've been providing chimney services in the Austin area for over ten years. Our technicians have the extensive experience needed to take care of your chimney. When you take care of your chimney, you take care of your health, your home, and even save some money. Most of all, you'll get peace of mind knowing you're safe when lighting that first fire of the season.
Honest and reliable services
Environmentally friendly, high energy efficient solutions
100% Satisfaction Guarantee
I usually don't write reviews but I've hired Air duct star to clean my air ducts and preform a chimney inspection on my rental property, the person on the phone was very informative and straight forward, The technicians came explained to me exactly what needs to be done, they've Cleaned my air ducts and inspected my chimney the service was easy and efficient no hidden costs or Surprises. Thank you.
Excelente servicio y muy profesional.!!!
Jonathan was very kind and competent!
Really enjoyed the communication and quality provided during the service! Would highly recommend to get your chimneys prepped for winter.
Found unexpected nest of wasps during inspection. Moses from Chimney Star was able to come up with an updated quote immediately and fix the issue on site. He is very professional and cleaned up the mess after the work. Highly recommend.
Chimney Star was the only company that answered my call on the first try. They sent a person the next day. Avraham was professional and fast and only recommended what I needed. Will do business with them again.
Abraham came out to work on three fireplaces for us. He was great! Very personable and knowledgeable.
Abraham was very professional and patient, spen along time going over things.
Jonathan was incredibly helpful. I bought a house that needed a lot of help as it hadn't been maintained in years. After the inspection, a quick bid and diagnosis of the issues, I went ahead and pulled the trigger on the work. We overhauled the whole system as there were cracks and the top was uncovered completely. I thought it was going to be a full day of work, but a couple hours later the job was done. Fully recommend these guys!
Jonathan was very friendly and professional. He told us upfront what he was going to do, that we would receive an estimate to approve before he did any work. He was very clean while he worked, vacuumed thoroughly before he left. I would definitely recommend them.
Abraham was amazing! He went above and beyond my expectations. His attention to detail and willingness to try alternative solutions was impressive. He was also very nice, on time, and professional. I would highly recommend Chimney Star for all of your chimney and fireplace needs. I will certainly hire them again.
Abraham was incredibly friendly, took his time and explained the process. Gave recommendations, but was not pushy. Prices were reasonable and I will definitely use again when needed.
Chimney star was fantastic! We called them for an inspection and cleaning and they were able to see us the very next day. We had a chimney cleaning as well as a crown/chase cover repair done. They were able to take care all of that for us, which included getting rid of the wasps living in our chimney and removing all the rust on the chase cover. Abraham was very professional and detailed. Would definitely recommend them for all your chimney needs!
Thank you for amazing service
Abram could not have been more responsive and professional. He and his team worked quickly, went over all issues and costs with us to ensure we made an informed repair decision. The team worked diligently and carefully until the job was complete. I will be using Chimney Star again and recommending them to EVERYONE I know.
Our fireplace was producing a lot of Soot. We found Chimney Star on Google. Got a prompt response and quickly scheduled an inspection. Abraham arrived on time and did a thorough inspection. He was super enthusiastic and thorough!Abraham gave a detailed work scope and estimate.
David's work is amazing! Not only did he fully inspect everything, he cleaned everything out, repair and restored The whole chimney, Our fireplace had not been in working order for over 20 plus years! He was concerned about safety and made sure we had all in working order! Very professional clean work! Thanks David!
Abraham was great to work with. He was professional, responsive, and efficient. He did a great job of inspecting and cleaning our chimney.
Loved the work that was done for my moms chimney. The service was fast and efficient, they were very professional and reliable.
Service technician showed up on time and swept our fireplace that hasn't been cleaned in 10 years. Definitely a dirty job . Abe was very good with his clean up and the job was done with no mess. Very happy with service.
I had smoke coming in to my house whenever I used my chimney, called chimney star and was able to book an inspection for the same day!Abe came out and found out my chimney dumper is clogged and needs to be replaced, he went to get the parts preformed a deep cleaning and replaced it the same day. No more smoke in the house!! I'm super happy with the workmanship.Thank you!!
I needed to do my yearly maintenance and had Sam come to my house, he was very polite and professional I liked the fact that he was thoroughly, not like other sweepers I had in the past.highly recommend
Met with David the technician today he was very efficient and quick also fixed my dumper for free.Highly recommend.
I needed to repair my chimney cap and was referred to Chimney star by my Neighbours.Met with David last sunday and he explained exactly how my system works and what needs to be done.He was polite and professional we've decided on a date and put the job on schedule, the repair was completed today and I'm super happy with the service and the way my chimney looks.Would keep referring.
Trusted Professionals
Chimney Sweeps, Repairs & Installation
If all you need is chimney sweeping, call on us. We will clear the soot and ash from your chimney to ensure optimal airflow. After we inspect your chimney and have the results, our chimney experts will do what is needed to get your chimney in tip-top working condition. All our repairs come with the Air Duct Star Guarantee, so you can trust the job is done right.
Our technicians have the experience and skill to handle all your chimney needs in addition to air duct and dryer vent services. Call Air Duct Star today for a quote on your next chimney project.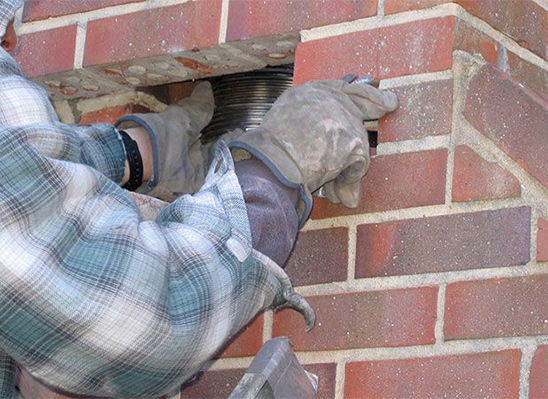 Frequently Asked Questions
Fireplace Sweeping and Cleaning
A clean fireplace and chimney should minimize soot and dust in your home, creating a comforting and safe fire. A thorough fireplace cleaning takes time and expertise, and the experts at Air Duct Star can get the job done for you. We'll do a thorough deep cleaning that will have your fireplace looking good for the start of the season.
Fireplace Repair and Installation
When your fireplace needs repair, our trained technicians are the ones to trust. Our repairs come with the Air Duct Star guarantee, so you can rest assured that we'll do the job right.
If you need a new fireplace, our technicians are ready to work with you to install a fireplace that will fit the aesthetics of your home and be the place that everyone will want to gather.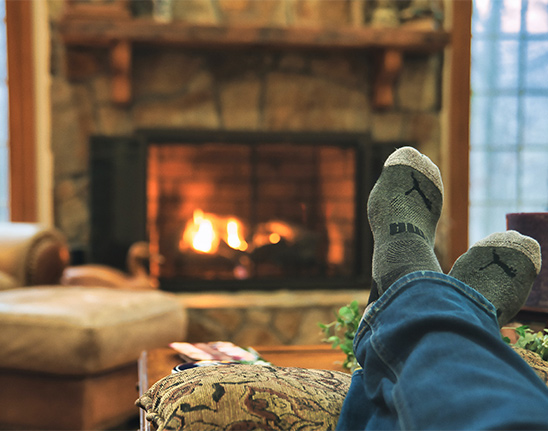 Contact Us Now for Your Dryer Vent, Air Duct, and Chimney Services
The safety of your home is paramount because it ensures the safety of your family inside. Whether you need a chimney repair, replacement, or cleaning, Air Duct Star Star has you covered. Our optimal services mean your fireplace is the heart of the home.